10 month immersive journey of presence and purpose
Are you inspired to make a difference? Do you feel ready to say YES to your calling? The calling that comes from deep within? Perhaps you can hear her in the moments you become quiet. She might come as a gentle whisper, an inner nudge or as intense as a fire burning deep within your belly. She offers a sense of knowing that it is time to bring yourself into full alignment with who you are and what is truly important to you. To call forth your gifts and put them into sustainable action. She is you and you know it is time. Time for yourself, for the wellbeing of others and for the sake all life of Mother Earth. 
It is time to come out of hiding, to step into your power so that you touch the lives of others and bring forth your unique healing medicine to the world, even if you don't know what it is yet. It is within you and always has been. 
Are you ready? If so, I would like to invite you to join Alchemise.
Alchemise is a 10 month immersive journey to call forth your unique gifts and align you with what is truly important to you. It will help you bring your magic into the world in a way that is embodied, authentic and sustainable. 
Alchemise offers an exploration into heart-led feminine leadership in its truest sense, which is leading with love. It isn't about the old, hierarchical, top-down, control-based model that we see in society. This is a new way, one which invites you to show up in the world, awaken to your truth and open your heart. It is from that space that you can authentically hold others to do the same. 
Now is the time for women to get more curious and to listen in closely. It is time to bring your wisdom, courage and love. 
We have magic to create – together.
The time is now.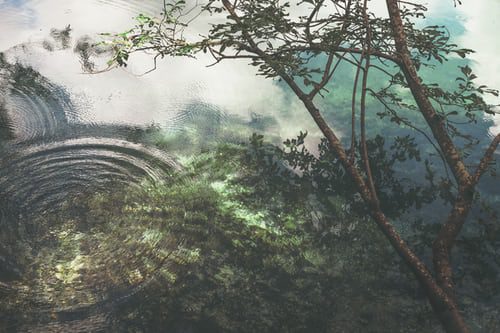 We are facing vast change and crisis and our communities and beautiful Mother Earth is suffering.  
Women who are willing to feel are needed to show up and change the paradigm we are currently living in, one of sickness and separation, numbing and grasping. It is time to weave a new story, one that is held in unity, healing, connection and celebration of all. This story includes YOU! 
It is time to hear the whispers of your soul and reclaim your greatness. There is no more time to hold back. 
Something magical happens when women gather together.
Through curiosity, guidance and loving support we can move through limiting beliefs, both ancestral and personal and break free from anything that holds us back. Being in community offers us insights and reflections that we might otherwise miss in life. 
Without community it is easy to lose our way. Through regular connection we can lovingly share the journey.
Together we have an intention for awakening to our truth, hearing our calling and putting it into action in a way that is in alignment with our uniqueness.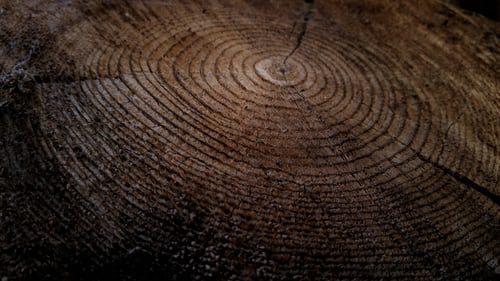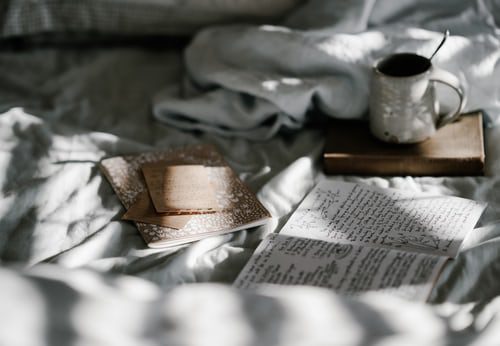 Transformation requires steadiness. Steadiness requires commitment. For this reason rest is placed in the centre of our circle. Without rest we cannot sustain ourselves authentically. 
Through ancient and sacred rituals we get to hear our greatest teacher – the one within. From this place we explore our truth and build resilience. We build our own divine feminine inner power (shakti) and set our intentions for our lives. From this place we naturally weave our gifts into the world.  
We have a quiet determination to come into presence. 
Women standing for what really matters
Alchemise is for you if you...
are a sensitive woman feeling an undercurrent of inspiration to create the change the world so desperately needs

want 

integrity, diversity and inclusion to be at the heart of all you do

are on the treadmill of the old paradigm, feeling life is passing you by without bringing your true gifts to the world

are tired of seeing this earth suffer and wonder how to contribute your gifts in a loving and sustainable way

wish to be in a space of community and belonging that feels authentic 

know there is more to life than care-taking and to-do lists

are ready to co-create a new way of being in the world, knowing you can't do it alone

are ready to invest in rest as a radical act of care for yourself and those around you

are open to learning and unlearning anything else holding you back from your potential

are ready to step into your true power to make a difference

feel a calling within, but your outer life doesn't yet fully align with that

are committed to creating space in your life to come into alignment with yourself and the cycles of nature

are ready to live a life of purpose, passion and abundance 
When women come together in circles magic happens
discover your calling and the unique gifts that you can bring to the world

come into your power in a way that sustains and supports you

take deep rest to nourish and resource yourself along this journey

live from a place of freedom and empowerment

have space to listen to the whispers of your heart and soul

find rituals you actually want to incorporate into your life, not another thing on a 'to-do' list

feel valued and safe to share your voice, do the sometimes messy inner work and step into your greatness

tap into your inner sacred activist who knows what she wants for the world

love and honour the natural rhythms of life – from your own inner cycles to seasonal transitions

finally have the courage to do the work your heart has been calling out for you to do and bring it to your community

have tools and skills to give you resilience in order to adapt to the vast changes in the world

feel loved, seen and supported in the community we co-create

transcend any resistance that stops you from saying 'YES' to your calling

welcome in a rich and abundant life

explore your dreams 

do ALL of the above AND have fun!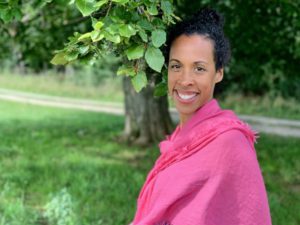 Alchemise brings together my wisdom and experience as a Yogini, Teacher, Circle Holder and Women's Mentor. I have inspired hundreds of women to embody their truth and reclaim the source of their power. 
It is my vision for every woman to hear and awaken to her deepest calling and follow it to action in a way that is sustainable and loving for her life and the lives of all beings. 
Your authenticity is healing to the world
Daily & Weekly
Core support to guide and nourish
'Breathing Space' ~ Weekly Meditation ~ to keep you connected to what really matters

Access to private Facebook group throughout the journey.
A place to connect, share and welcome accountability
Monthly
Group circles to explore, overcome and energise
1 x Intentional Circle ~ 'Release' ~ Clearing the way for greatness to shine through

1 x Intentional Circle ~ 'Reclaim' ~ Remembering your gifts and hearing your true self

1 x Embodied movement ~ Explore your divine intelligence within and navigate life with fierce grace

2 x Sacred Dreaming ~ Yoga Nidra Practice* ~ Nourish every cell of your being and tap into your source of deep wisdom
Quarterly
Embody the seasons and nature
Autumn Workshop ~ 'In unity we all rise' ~ Exploration of diversity and inclusion, grounded in compassionate enquiry

Winter ~ 'Shadows to love' ~ Expression Awakening. Welcoming the 'selves' with love

Spring ~ 'An abundant life' ~ Exploring a new way of being

Summer ~ 'Exhale to the world' ~ Sacred Activism.
A life of alignment and purpose
What an absolutely amazing journey we have taken within Alchemise! Thank you so much for being part of the circle. It has been an honour to witness each of you shine your light into the world.  
2 x One-to-One sessions with Tanya ~ to harness your gifts and explore how to bring them into the world from a place that is aligned, sustainable and supportive to all

2 x 'Soul Immersion' retreat days ~ A deeper dive to hear the whispers of your soul.



And as we are human ~ we will follow the flow of the group and honour what is needed, so expect more magic to be woven in throughout our time together.
Your Investment for this transformative 10 month immersion is £2770.
All sessions will be held online. All the sessions are recorded so tune into them whenever you want. You will have access to them throughout Alchemise.
The doors to Alchemise are currently closed but will open again early 2023. If you are interested please click the link below and we can have a relaxed chat. 
I've had the great pleasure of being the recipient of Tanya's work. Radical self care is an essential part of our culture's becoming if we're to fully embrace the healing & creative power it can cultivate within us.
Tanya leads the way at a time this work is most needed, and she does so with unshakable love, integrity and courage. I am honoured to be part of this community & couldn't advocate her work more highly.





Tanya's work is the kind of work that every person walking this planet really needs. An honest, compassionate space where you are truly listened to, with the perfect balance of deep listening, empathy, understanding, humour and true kindness. Tanya keeps it real- first and foremost and this is, I believe, what makes her so special. You feel like you're in the presence of a real human, which in turn is deeply healing since that is, primarily, what connects us all and brings us all to a higher truth and inner peace.



I was blessed to meet and work with Tanya. Her relaxed yet engaged approach was something I immediately connected to. Her energy and warmth she created, gave me the feeling of support I needed to find a deeper sense of purpose and meaning. Tanya's ability to create safe and connected spaces, physically and virtually, provided me with that opportunity to check-in, reset and restore. Through her encouragement and guidance I now have the capability to tune into my inner wisdom to guide me on my life's journey. Thank you for everything you do Tanya, to hold this space.
10 month immersive journey to call forth your gifts
Full upfront payment: £2770
Monthly installments: £277 per month